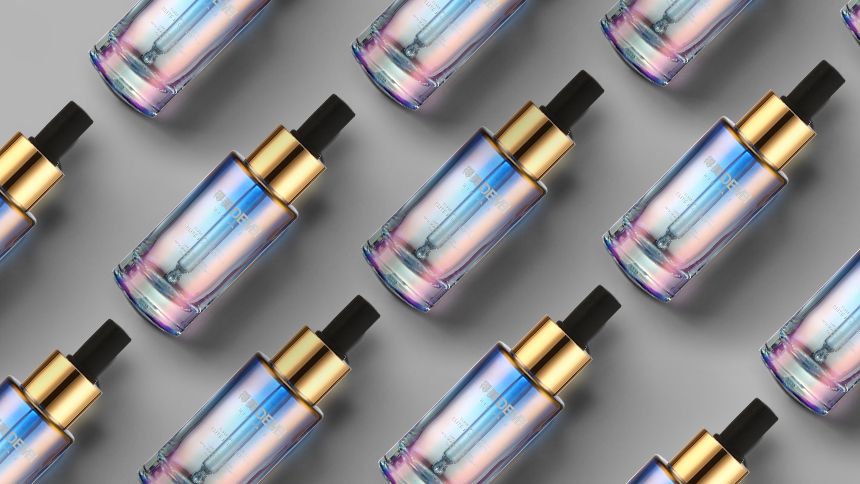 In recent years, one of the biggest trends in the beauty packaging industry is dropper bottles are back as a result of the growing demands for cosmetic oil. It is reported that the global essential oil market promises to register $20,497.61 million in revenue at the end of 2028, an increase of $10,147.8 million from the previous year. Dropper bottles have gone hand-in-hand with such increasing needs.


Benefits of Dropper Bottles
There are some benefits that dropper bottles have to offer. The top benefit is accurate dispensing. Sometimes, consumers just need one or two drops, or sometimes they need a precise quantity of each drop. In this case, dropper bottles will give great help. The scale on the dropper can measure the precise amount. Another benefit is the minimum waste. The "drop by drop" dispensing model of dropper bottles enables users to have precise control of each dose. So, this will generate very little, if any, waste. For hygienic reasons, dropper bottles are also a good choice. The dispensing system avoids the direct contact between liquid and hands or faces, thus reducing the contamination.


Demei Pack: A One-stop Service Provider
Demei Industrial Limited is a professional Chinese supplier offering integrated services from R&D, manufacturing, surface handling process, assembling to marketing. Through years of development, Win Pack has over 2000 staff and five affiliated factories covering more than 80,000 square meters. Its production capacity reaches 100 million sets of cosmetic containers each year. It is certified with ISO9001, ISO14001, and QS. Based on strict quality control and a strong pipeline of technical workers, Win Pack is seeking to be the leader in the cosmetic packaging domain.
For dropper bottles, Win Pack adds its unique aesthetic and market insights to the process of development and production as a way to create visually appealing containers with practical functionality.

Thick Glass Dropper Bottles in Press Click Style
This dropper bottle is an airtight design as its screw thread on its neck coupled with the PP gasket inner can fit tightly to the cap. This makes for its strong sealing. So, it effectively prevents leakage. It has a silicone bulb and an aluminum cap. Such metal texture, together with the press click design, adds visual appealing and functionality to the bottle. Especially, the concave bottom design ensures stable standing and reduces the risks of dumping. This dropper bottle offers multiple uses: essential oils, aromatherapy, natural perfumes, etc.


Acrylic Amber Bottle With Press Pump Cap
This bottle features a built-in premium pipette, a shiny metal collar with a rubber head, and a press dropper cap. If you are looking for dropper bottles with unique, innovative designs, this one will meet your expectations. The acrylic material is strong stiff and glass-like. This means the bottle is durable and trendy. It is anti-breakable and leakproof due to its tight lids and caps. The hot stamping treatment makes for a gloss, bright and smooth appearance. Importantly, as it protects the inner liquid from harmful light, it is perfect for sensitive liquid formulas.


Macarons Pink Glass Bottle with Bamboo Lid
This design speaks volumes for sustainable efforts. It is made of environmental friendly materials: glass and bamboo a high-quality glass, as a fully recyclable material, brings a lot of environmental benefits. Bamboo is widely recognized as a highly sustainable natural renewable resource. It is a great alternative to metal, plastic and hardwood materials. The bamboo lid after unique processing has stronger water and corrosion resistance. Like the above-mentioned dropper bottles, it is leakproof. Overall, this design looks simple and smooth.



This is only a small part of Win Pack's endeavors in dropper bottle solutions! At Win Pack, dropper bottles are available in various sizes, shapes and styles with exquisitely designed components, for example, aluminum caps, electroplated caps, or bamboo lids. All bottles and caps, from color choices to surface decorations (such as, hot stamping, silk screening, metalized coatings, embossing, etc.) can be customized based on your requirements.
The important thing is that Win Pack is trying to make dropper bottles greener. It never satisfies with the application of 100% recycled glass, bamboo or aluminum. Win Pack is striving for providing more eco-friendly packaging options and will never settle for anything less than be best! Nowadays, the company is developing mono-material dropper bottles, which will be available on market next year. The mono-material dropper bottle will create a beautiful experience for consumers while minimizing the negative environmental impacts after use.


Reference:
https://www.bloomberg.com/press-releases/2021-10-19/global-essential-oils-market-predicted-to-generate-a-revenue-of-20-497-61-million-and-grow-at-a-cagr-of-9-20-during-the
Related Products