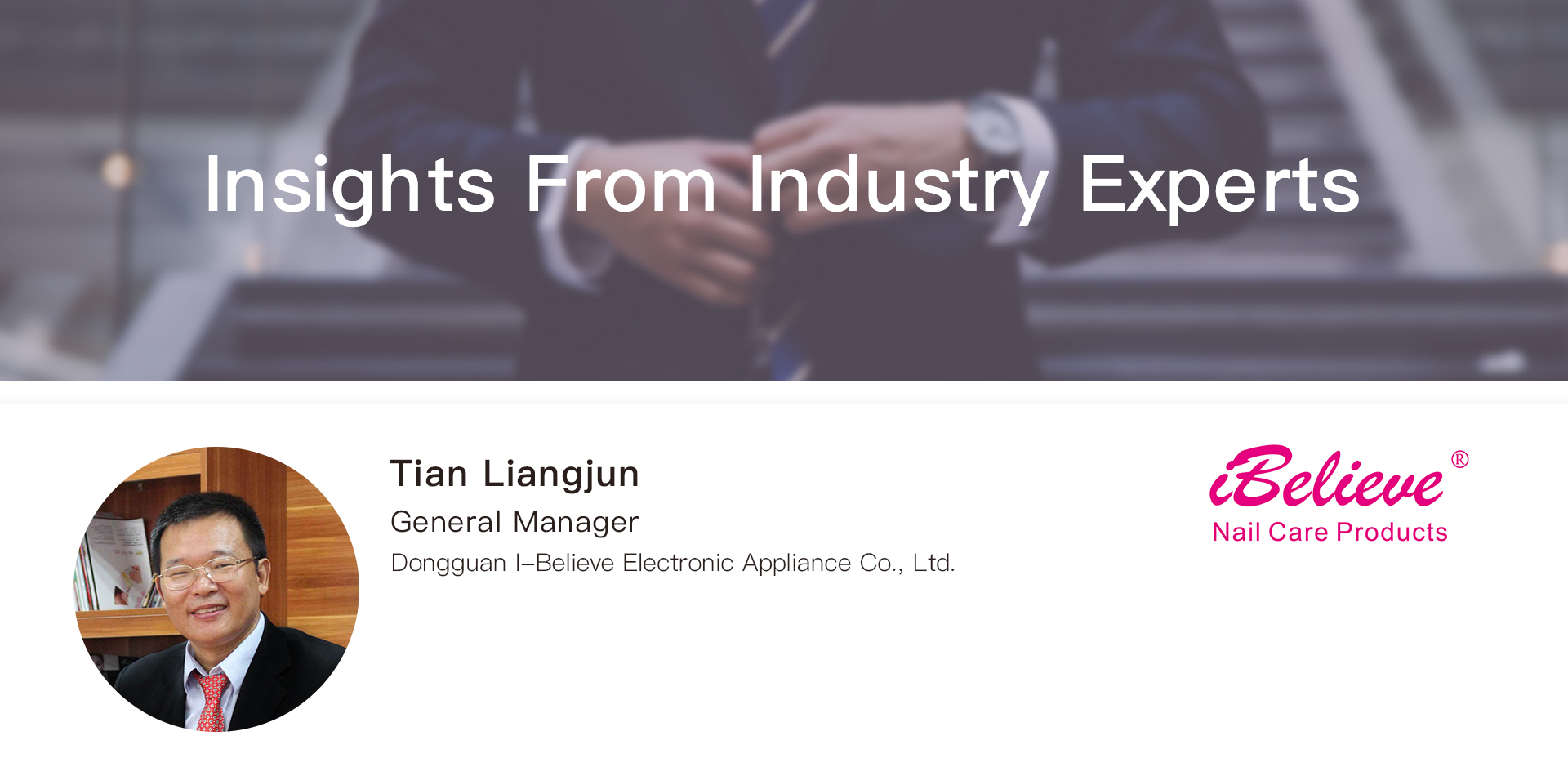 BEAUTYSOURCING: Please briefly introduce your company's main business.
Established in 2009, our company is mainly engaged in nail light therapy lamps and electric grinding machine. We adhere to the corporate policy "quality first, reputation first, service first", and strive to create higher value for customers, employees, enterprises, and society. With Careful design and strict selection of materials, our products enjoy very good reputation in domestic and foreign markets, and are popular among customers at home and abroad. Our company take the initiative, positive, enthusiasm and refinement as work attitude, and take "honesty, responsibility, hard work, and dedication" as the company spirit, and then we establish an ideal business relationship of long-term integrity, openness and win-win with our customers. The fast and perfect service is well received by customers. We warmly welcome business associates from home and abroad to work together. 

BEAUTYSOURCING: The nail industry as a sunrise industry in the 21st century will face huge opportunities and unpredictable markets in the next few years. Please share us how your company is occupying the market through the layout of business strategy.
We focus on upgrading the functions of our products and breaking through in technology to strive for high quality and low price. Meanwhile, we maintain old customers through the exhibition and contact new customers through Alibaba to get orders.
Nail lamp is upgraded to use the built-in lithium battery and more convenient for guests to use, no need to connect the power supply every time.
Grinding machine is upgraded to a brushless motor with low noise, low jitter, reduced heat generation and longer service life.

BEAUTYSOURCING: Different overseas market users have different requirements for products. For example, Russian consumers prefer products that are cheap, simple and practical, and do not require too complicated functional applications. while European consumers pay more attention to the functional applications of products with high power and beautiful, simple and elegant appearance. Please share how your company innovates products according to the needs of buyers in different markets.
In the US market, we mainly develop wireless charging manicure lamps, which are easy to use. We also developed a brushless grinding machine, which is of low noise, no heat, and little jitter, and users like it after experience.
In Europe, we develop cheap nail lamps with high-quality, and also develop small-size products like small sets of nail polish with lamps to meet personal use and reduce shipping costs.