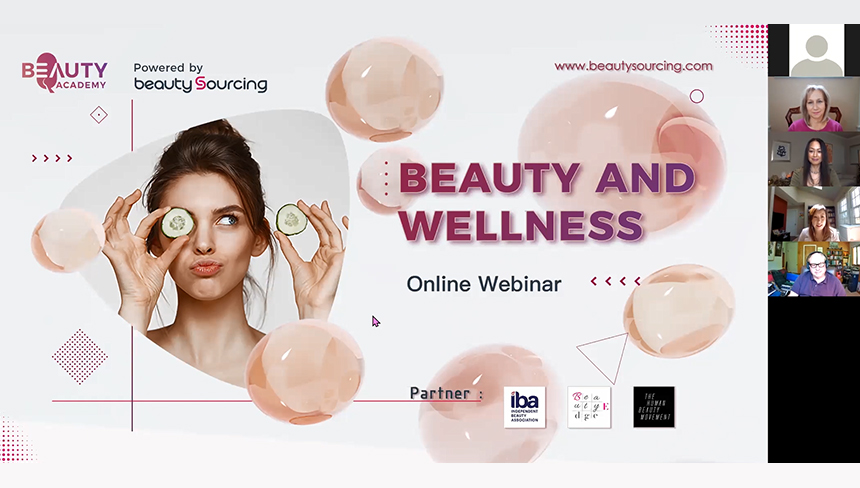 Consumers want products that make them feel good about putting on themselves and their loved ones. This is one of the aspects that are fueling the beauty industry today because skincare has quickly become about beauty meeting wellness, which is the future of the industry.
Before the global COVID-19 pandemic, beauty was becoming more intertwined with a sense of wellness, and the pandemic crisis certainly shone a brighter light on self-care and its importance.
Categories like personal care, skincare, haircare, bath and beauty tools continue to experience significant growth spikes, and that growth is bound to scale even as the world emerges from the pandemic in times to come.
The Biology of Beauty and Wellness: A Focus on Skin Wellness and Beauty
According to Dr. Kenneth Marenus, the President of the Independent Beauty Association, the best way to optimize skin wellness is by including soothing and barrier repair agents in products. This way, the skin can get support for its functions, thereby creating and enhancing skin wellness that leads to beautiful skin.
Dr. Marenus was speaking during a webinar dubbed Beauty and Wellness, hosted by Beauty Academy by Beauty Sourcing. As one of the global leaders in the field of cosmetic science and skin biology, Dr. Marenus touched on the biology of beauty and wellness with specific reference to skin wellness and beauty.
In his view, Dr. Marenus believes brands need to create products that not only protect and seal the natural barrier in the skin, but also to signal to the skin that the barrier is still in shape. This, he notes, is a great way to deal with the impacts of skin aging.
Dr. Marenus also notes that using antioxidant and anti-inflammatory agents also help reduce collective damage in the skin and reduce the constant wound healing and turbulent state of the skin.
Another strategy that he mentions that brands can take up is genetic hygiene, which involves using agents that help boost activity in the skin. To stimulate skin repair, Dr. Marenus believes that beauty brands can use retinoids and peptides to stimulate biochemical activity and help the skin resync itself.
Micro-wounding is yet another keyword that beauty brands need to adapt in the skin wellness and beauty market. This involves using IR, IF, and micro abrasion, which tell the skin to repair itself.
As for the best ingredients to look for in high performance beauty products, Dr. Marenus stated that consumers need to look for targeted ingredients. These include retinol and vitamin C, with a focus on the composition as this ensures that it penetrates the skin and gets the job done.
The Mind and Beauty Connection
The beauty industry is also seeing several changes such as growth in platforms addressing wellness through content, telehealth and community. Some other categories of the industry that will definitely experience an upward trend include fragrances and self-care skincare as travel reopens and gatherings are commonplace again.
Consumers whose focus is largely on inner beauty and wellness will also fuel the growth of the ingestible category as they emerge from the pandemic with a redefined focus. This is so because consumers are cognizant of the fact that their inner beauty must equal the outer beauty.
Rather than being focused on working out and intense exercises, consumers are taking a more holistic approach to their overall wellbeing. With many people working from home owing to the coronavirus crisis, more beauty consumers have learned the importance of approaching wellness in a way that makes them feel healthy, happy and revitalized.
Cherie Buziak, founder of BeautyEdge LLC, looks at wellness in a different perspective. Buziak, who helps brands create products with innovative technology and cohesive product design, believes brands need to understand what consumers are experiencing and create products to complement that.
Speaking during the Beauty Academy webinar, Buziak said that consumers are having mixed feelings owing to how they cope with the current global pandemic crisis. This, she believes, is an opportunity for brands to provide beauty products that support their health, bring energy and complement the consumer's workouts, appearance, sleep and mindfulness.
Love: The Ultimate Beauty Secret
As a result of consumer self-awareness and redefined focus on inner wellbeing, there's growth in the self-care category, specifically sexual and hormonal wellness.
Beauty brands and platforms are also focused on well-aging, which will be a huge growth opportunity, considering many women, who represent half the world's population, will go through menopause, and brands will target this group.
Jennifer Norman, founder and CEO of the Human Beauty Movement says the ultimate beauty secret is love. Consumers are finding ways to heal amidst the COVID-19 pandemic crisis, and want to feel that all is well and that things will be well.
Consequently, beauty brands need to recognize that consumers want love and create their beauty products around it. Norman believes that to be a well beauty brand, there are four important steps to take:
● Assess your products, marketing, operations and decision making to find out if they support or detract from the wellness dimensions – physical, emotional, social, spiritual, intellectual, occupational, environmental, and financial.
● Correct and monitor activities to ensure that you have a positive, long-term impact on consumer wellness.
● Ensure that employees and stakeholders feel valued, appreciated, happy, safe and passionate about serving. This way, beauty brands can ensure their products are made with love and the consumers will have that perception of them.
● Change their marketing messages from manipulative marketing to messages that are choice, favor joy over jealousy, and protect the consumers' self-esteem and self-worth.
Norman also believes in radical inclusive, and adds that beauty brands need to tie this in with wellness.
Doing this will help beauty brands create beauty products that help consumers feel part of the team and respected for who they are. Not only that, but they'll also feel important, which is a positive aspect to social wellness.
Wrapping Up
Wellness will continue to be a trend and will benefit the beauty industry in the intersection of beauty and wellness. Consumers seek ways to maintain the wellness habits they've nurtured during the pandemic season when their lives return to some form of normalcy.