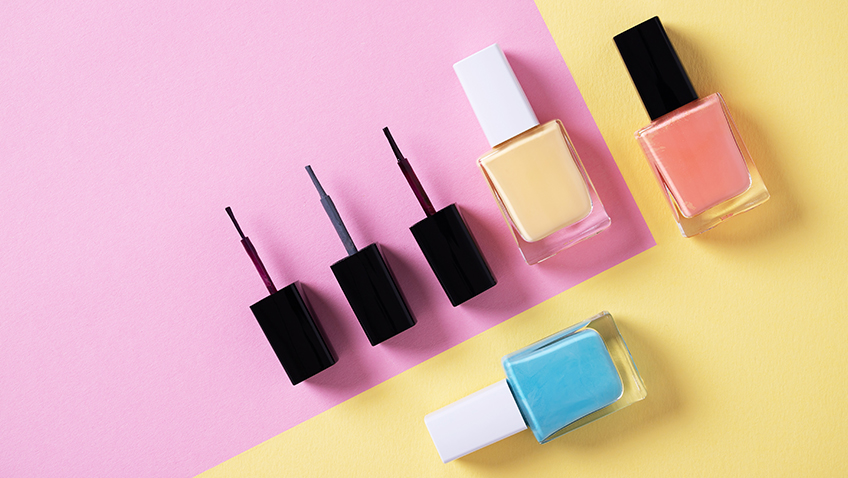 Today, let's talk about one of the popular nail art accessories - nail polish. For nail brands, the packaging is an important tool to differentiate as unique packaging designs can always help them to win consumers' hearts at the first sight. Here are some new nail polish packaging trends that will shape 2022–simple but luxurious, eco-friendly, special shape and 2-in-1 color combination design. Now some packaging manufacturers have already observed the trends and striven to follow them.
Shaoxing Zhuojin Cosmetics Packing Co Ltd.
is one of them. With a wide range of varieties and design originality, there will always be a design from Zhuojin Cosmetics Packing that will match your personality.
So, as this title indicates, here are some key trends that are to shape 2022 when it comes to nail polish packaging!
Simple but luxurious nail polish bottles
Do you believe in the luxury of simplicity? A simple, classic glass bottle makes for an excellent display of inner colors. As usual, the texts are simple – usually with the brand name alone on the surface. But the delicate design of the cap shows a sense of luxury. Like
Hermès' new nail polish collection
, the white cap matching golden metallic luster makes the bottle look simple but luxurious.
Eco-friendly nail polish bottles with cork caps
Here is a boom for environmentalists and eco-responsible brands – corked nail polish bottles! Cork is a natural and eco-friendly material that is completely biodegradable and recyclable without generating any toxic residues. Such cork tops together with raffia ribbons and custom colors, just like
Megan Miller's nail polish collection
…all words that come to your mind are: adorable, charming, unique, unparalleled… This design may be also popular among wine lovers or cork collectors.
Special shape bottles make nail polish glam and fabulous
Do you think regular shape bottles aren't fresh anymore? Never mind. There are some new designs available on the market. From the design featured by a sleek ribbed grip handle matched with pear-shaped bottles like
Gucci 719
to ice cream shape or cat shape bottles, I believe there is one that can meet your demands. Certainly, these are not all options. There are a wider variety of shapes than you can imagine.
2-in-1 color combination bottle for nail polish
Having two is always better than one! This design enables you to get twin bottles just in one pack.
Zodiac Sign nail polish
is a good example. The colors within are highly-saturated and perfectly matched. It streamlines your nail art routine. Opening just one pack, you can easily enjoy two combined aesthetic colors.
Undoubtedly, there are some manufacturers who have keen trend insights and get clever with nail polish packaging. Shaoxing Zhuojin Cosmetics Packing Co Ltd., a premium manufacturer on
BeautySourcing
, is such a supplier.
Zhuojin Cosmetics Packing
is a professional supplier dedicated to designing and manufacturing glass nail polish bottles. At Zhuojin, we provide a wide array of nail polish bottle designs made from multiple materials, such as PP, PS, acrylic, ABS and AS, etc. The size ranges from 5ml to 15ml. In addition, brands have multiple choices when it comes to bottle and lids in different shapes and designs. Be it in unique, regular or customized shapes, you can easily turn your ideas into reality here. Solid tops, screw-top lids, or clear tops are all available at Zhuojin. The matte or metallic finish will undoubtedly add to the charm of the bottle. At Zhuojin, we give priority to innovation. On our 3000sqm of area, we have built up our in-house design team to roll out more original designs. Just as the R&D Manager suggests, "packaging shape, decoration and size are at the core of everything we do. We work to develop more nail polish bottles that are exclusive to brands and reflect their values or stories. That is not far enough. They must look like a piece of aesthetic art. Only in this way, they can help brands stand out on shelves. "
Related Products