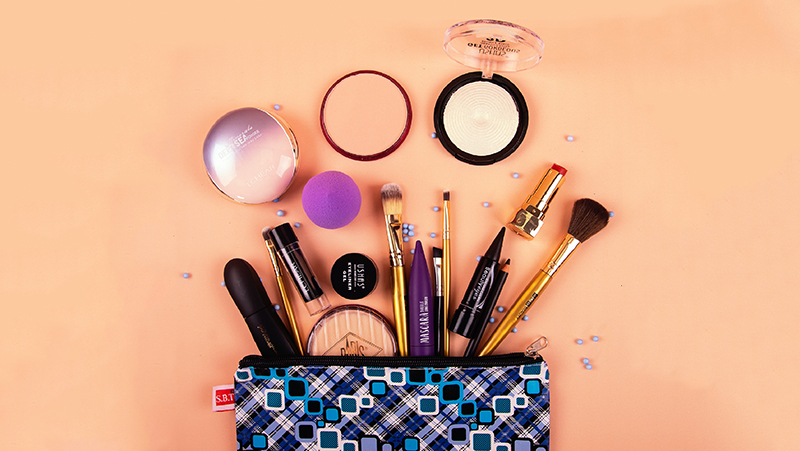 During the COVID-19 pandemic, color cosmetics ushered in a significant hike in sales on online platforms. Color cosmetics are intrinsically linked with emotions of many female users and offer a chance to have a relax and some fun during a stressful time. In China, the second largest beauty market, the demand for color cosmetics is on the rise as a growing number of young consumers are more affluent towards such products. As consumers are more demanding than ever, Chinese manufacturers are looking for high-quality raw materials and working to offer personalized, high-end packaging solutions. Geographically, North China, East China (such as, Shanghai and Zhejiang) and South China (such as, Guangdong) are home to color cosmetics packaging manufacturers. Among others, Guangdong is a dynamic area for color cosmetics packaging suppliers.
However, it is not an easy job to choose some premium manufacturers from numerous suppliers in China. Beauty Sourcing makes it easy for you. The platform has worked several decades on China's beauty supply chain to provide round-the-clock services to global participators. Meanwhile, it has accumulated numerous supplier and factory resources in the beauty packaging segment and each of the supplier has more than 5 years of experience in international beauty exhibition and import & export qualification.
Now, BeautySourcing presents a list of top color cosmetics manufacturers in China in random order.
Established in 1980, EFA Packaging has been dedicated to manufacturing color cosmetics packaging for more than 40 years. With a factory area of over 40,000 square meters, it has more than 1,000 trained and capable workers. EFA Packaging's packaging categories range from compacts, palettes, mascaras, lip gloss, eyeliners, lipsticks, stick foundations to brushes. It is well-equipped and has built a branch factory in Shanghai. EFA's annual capacity could reach 20,000,000 pieces. By giving priority to product R&D, it can offer more than 2,000 different designs in stock and come up with dozens of new design ideas each month with international patents registered. So far, it boasts more than 200 patents in product appearance and practicality. With a complete supporting production chain from product design to delivery, EFA can provide a full set of mold design and samples within 20 days at the earliest, and complete the production of the first batch of 200,000 pieces within 2 weeks.
For more information, please visit:
https://www.beautysourcing.com/supplier/EFA-PACKAGING-INDUSTRIAL-CO-435850.html
Location: 3B Jinyuan Industrial Area, Western Side of Chaoshan Road, Shantou, Guangdong, China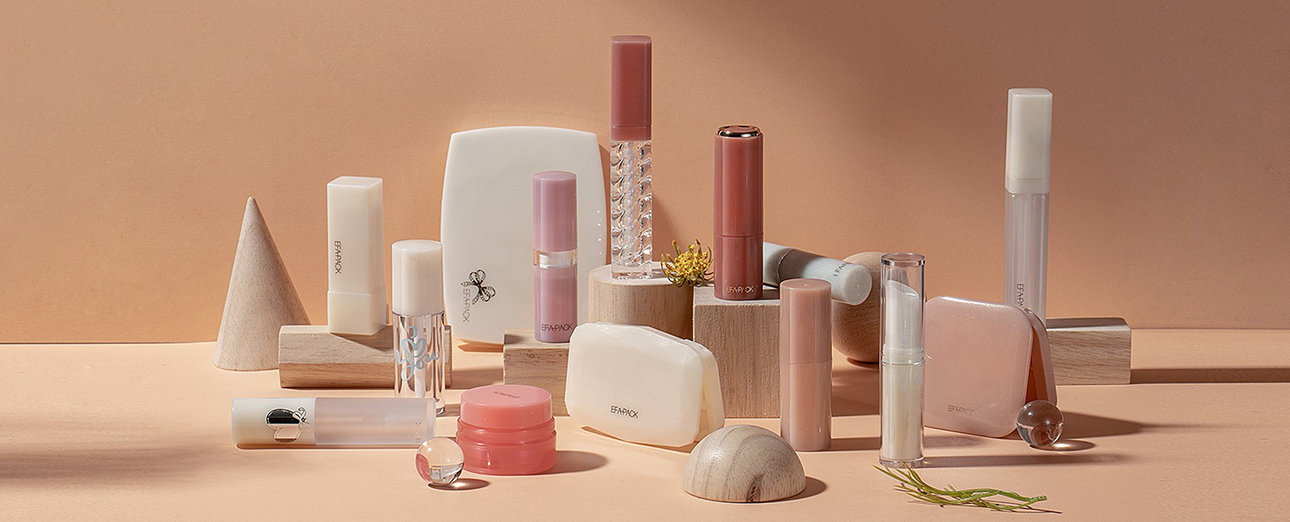 Ally Beauty, established in 2014, is specialized in manufacturing makeup brushes for over 10 years. It main products include makeup brush set, gift brush set, cosmetic bag and mini brush set, etc. Now, it employs 200 employees including 120 professional technicians and over 20 engineers in various production fields and owns a factory covering more than 8,000 square meters. It has strong manufacturing capacity with monthly capacity reaching about 3 million pieces. Ally Beauty is certified with FSC, BSCI, SEDEX, SGS, SA8000 and GMP Certifications.
For more information, please see:
https://www.beautysourcing.com/supplier/Ally-Beauty-Product-Manufactur-923127.html
Location: No.17 Jianshe Road, Tangxia Town, Dongguan

Founded in 2010, Colorl is a professional manufacturer of high quality makeup brushes and allied accessories, such as makeup brush, cosmetic brush, beauty sponge blender, makeup tools, etc. Through the concerted efforts of its 90 employees for nearly 12 years, it has grown into a reliable makeup brush manufacturer. It has strong manufacturing and R&D capacity. Its factory covers an area of nearly 6,000 square meters with monthly production capacity up to 4 million pieces ( 3 million for makeup brushes, 1million for sponges). With the help of talented designers and workers who are dedicated to this domain for more than 19 years, Colorl is able to launch 20 new, trendy models of makeup brushes each month. Moreover, it can also provide OEM/ODM services or customized services to meet your diversified demands.
If you want to know more, please click:
https://www.beautysourcing.com/supplier/Shenzhen-Colorl-Cosmetic-Produ-302762.html
Location: Floor 1-5,E Block,No.187, Hexi New Village, Guanhu Street, Longhua District, Shenzhen, China

Through over 30 years' development, Kelmien is an expert in production and development of cosmetic packaging, encompassing as diverse as lip sticks, lip gloss tubes, mascara tubes, powder brushes, compacts, foundation bottles, etc. Covering an area of 20,000 square meters, its factory is well equipped with various foreign advanced facilities. Kelmien has the capacity to manufacture 1 million pieces (500,000 pieces for tubes, 500,000 pieces for compacts) per month. So far, it has more than 150 employees including efficient management teams and highly qualified workers. Its products are mainly sold to Middle-East, Europe, and South America and have been internationally recognized for quality assurance.
For more information, please click:
https://www.beautysourcing.com/supplier/Guangdong-Kelmien-Plastic-Indu-730327.html
Location: No. 183, Chaoshan Rd., Jinping, Shantou, Guangdong, China.

Founded in 2013, Rejolly is a professional makeup tool manufacturer with over 10-year experiences in cosmetics tool industry. With a factory covering an area of 3,000 square meters, it has a wide range of manufacturing capacities—it is able to manufacture all kinds of makeup brushes, sponges, puffs and manicure sets. Both OEM and ODM services are available. Rejolly is certified with ISO 9001:2015. So, it is reliable. Actually, Rejolly has entered into a profitable partnership with numerous buyers in Europe, America, Australia, Southeast Asia.
To see more details, please visit:
https://www.beautysourcing.com/supplier/Shenzhen-Rejolly-Cosmetic-Tool-778112.html
Location: 3F & 4F, Bldg 8, Feng Sheng Industrial Park, No. 310 Gui Yue Road, Guan Lan Street, Long Hua New District, Shenzhen, China

Established in 2009 and covering an area of 3500 square meters, Shenzhen Jialianyin is a professional makeup sponge manufacturer in China. This company is made up of 1 office and 1 factory. The factory is dedicated to manufacturing makeup sponge and other tools. Through 10 years of R&D, its products have reached EU and North American standards and have been certified with BSCI, SGS, ISO9001. Besides, Shenzhen Jialianyin gets actively involved in various international beauty exhibitions in as many as 10 countries every year. Europe (45%) is its largest foreign market, followed by North American (33.5%), South American (10%) and Others (11.5%).
For more information, please see:
https://www.beautysourcing.com/supplier/Shenzhen-Jialianyin-Co-Ltd-759044.html
Location: No 556, Jinbi Road, Biling Community, Pingshan New District, Shenzhen, China

Established in 1988, Qiaoyi is one of the leading cosmetic packaging manufacturers in China. Exploring in the beauty packaging field for more than 30 years, it has developed a comprehensive quality control system and strong R&D capabilities. Its products range from lip balm, eyeliner, lipstick, compact, lip gloss, mascara, to lip oil, etc. The product quality and innovation have been recognized by some global brands, for example, Estee Lauder. Importantly, Qiaoyi also has a strong manufacturing capability with advanced equipment. In 2007, Qiaoyi moved to a new factory covering an area of 16000 square meters. With business expansion, it built a second factory in 2016. So far, the total factory area could reach nearly 30,000 square meters. As a result, the production had doubled.
For more details, please visit:
https://www.beautysourcing.com/supplier/Guangdong-Qiaoyi-Plastic-Co-L-106126.html
Location: 7A5-1 Jinxing Rd., Jinping Industry Area, Shantou 515064, Guangdong, China

Related Products