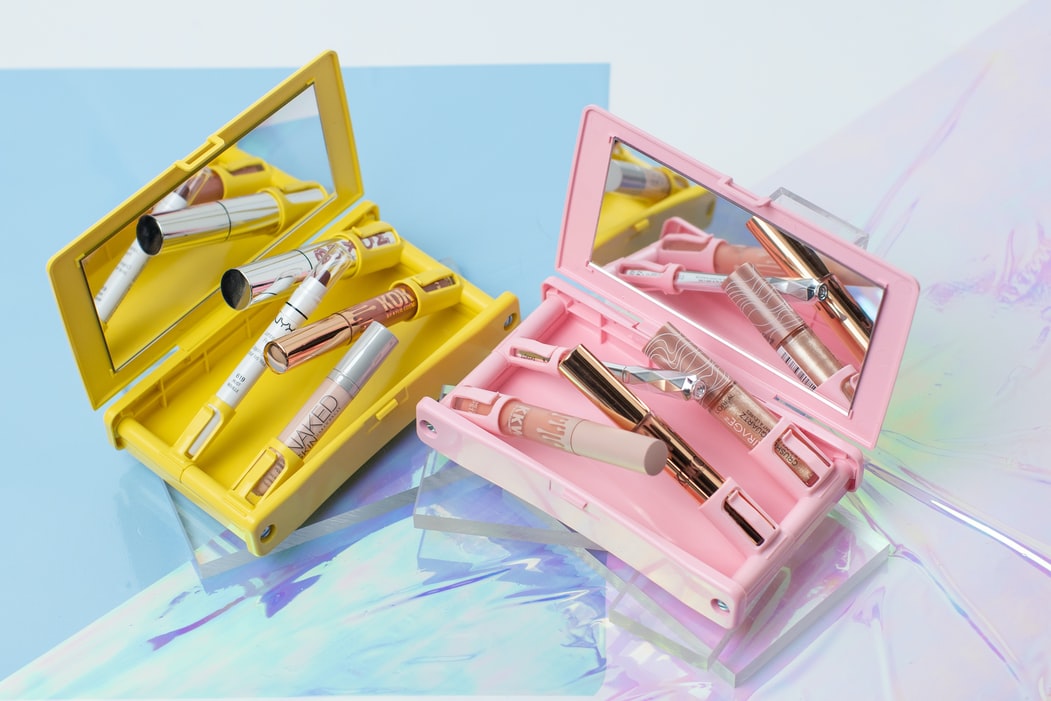 What does a makeup stick look like? A smaller makeup stick just looks like a lip balm. But a bigger one looks like a deodorant. Actually, beauty sticks are not new. The first format could date back to 1940s when the first Pan-Stik Makeup came out.
But beauty stick format has never really caught on among wider makeup & skincare brands until recent years. The outbreak gives a big push.

Hygienic Demand Fuels the Trend
The makeup stick formats revive as a response to a growing hygienic demand. During the current Covid-19 pandemic, consumers are looking for products with less cross-contamination between products, fingers, and their faces. This change in consumer behavior makes brands keenly aware that it is necessary to find more hygienic packaging solutions. The makeup stick formats are such hands-free packaging that prevents fingers from touching the products inside. This effectively reduces the possible contamination. In addition, the hygienic benefit inspires brands to consider stick format solutions for some skincare products. Particularly, the stick formats also boast other features, such as, easy application and travel-friendly design. As such, the trend of stick format packaging is growing.
ABS Dual-ended Hydration Contour Stick made by Guangdong Kelmien Plastic reflects the hygienic design and functionality alike. The dual-ended design allows 2 functions 1: contour shade and a perfectly paired highlight separately on two sides. When applying contour shade or highlight, users only need to apply the products directly on face without any hand or finger. This touchless design avoids the potential transmission of bacteria and contamination caused by finger contact. Moreover, the Acrylonitrirene Butadiene Styrene (ABS) material helps protect isododecane-based formulas and ensure the airtight so that products will not dry out.




Special Design Tubes for Sticks
Stick formats have been the favorite packaging solutions of some world-renown brands. For example, Clinique applies stick format to its product "Take The Day Off Eye Makeup Remover Stick". This stick packaging is designed into the lipstick shape. It looks slim and sleek with a metallic sheen. Another example concerns Marc Jacobs Beauty's Glow Stick. This is an oval-shaped design with a twist up dial at the bottom. Such special design is "for impeccable one-swipe coverage, fitting perfectly at the tops of cheekbones".
These stick formats indicate that special design will be a defining trend for stick packaging. In keeping with the trend, Kelmien introduces some of its own special designs.


Special Shape ABS Eyeliner Tube
The eyeliner tube is designed into a special shape, which can subtly attract consumers' attention. Special shape can also flatter the inside product unconsciously as delicate, unique packaging design usually indicates high quality. ABS material offers good sealing, so it is suitable for liquid eyeliner, eyelash, mascara products. Importantly, this stick format is travel-friendly.


ABS Lipstick Shape Insert Lipgloss Tube
This design stands out in its inserted lipstick shape, perfect color matching and printed fresh patterns. Transparent outer bottle clearly presents the inserted shape. At the first sight, it looks like a tangerine lipstick upside down, making the product usage obvious. Are those all its features?Absolutely, No. It can offer much more. It has a perfect size for pockets. That means with such a stick product in pocket, consumers can have a perfect lip makeup anywhere!


Digital Printing Embossment Lipstick Tube
Digital printing embossment creates a three-dimensional visual effect. However, this special design offers more than a visually enhanced effect. The raised, printed patterns give consumers an opportunity to touch the packaging. The touchable text effect can possibly increase the buying desire. Certainly, this packaging is small and portable.



Reference:
https://books.google.co.jp/books?id=CljLw4sH2DMC&pg=PA116&lpg=PA116&dq=1940s+++++the+first+Pan-Stik+makeup&source=bl&ots=k5fIfpkhwK&sig=ACfU3U2xwR48IXVU2kW-U2FjQoNj9il7vg&hl=zh-CN&sa=X&ved=2ahUKEwiI9bOexLfyAhVCzIsBHZO6CkYQ6AF6BAgREAM#v=onepage&q=1940s%20%20%20%20%20the%20first%20Pan-Stik%20makeup&f=false
https://www.sephora.com.kw/kw/en/p/glow-stick-glistening-illuminator-P2551021.html
Related Products